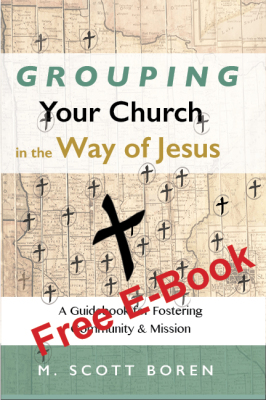 YES! The entire book it absolutely free. You don't even have to submit an email address. The only thing I ask is that you forward this E-book to one or two pastors or church leaders that you think would be interested in it.

Click Here for Your Free E-Book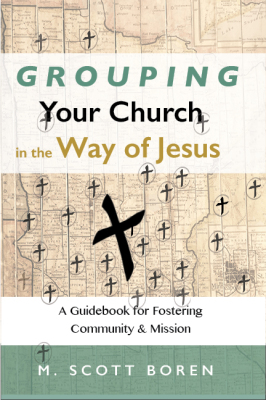 Based  on  over  two  decades  of  research,  consulting,  and experimentation,  this book  offers  a  new  imagination  and  an innovative strategy  that  will  help  churches both  close  the "back  door"  though  connecting  groups,  while  at  the  same  time developing  missional communities  that  engage  our  world  with  the gospel. Programmatic  groups,  in  this  way,  can  be  used  to prepare  the  ground  for  organic, missional  experiments—the  two kinds  of  groups  working  together.  Churches then  can  develop  a unique  grouping  process  that  will  equip  and  release  people for community and mission to live out the beautiful way of Jesus.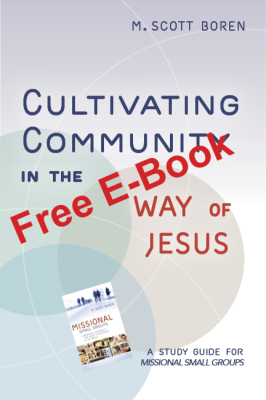 Get your free copy of the 100-page study guide for Missional Small Groups.

Click Here for Your Free E-Book

Click Here for  Free Videos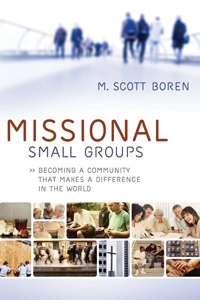 Small groups are a great place to connect with others, but you may wonder, is this all there is? Is sitting in a living room, talking about a book or watching a video, the extent of what we can do together? Isn't being a Christian community about something more?

Missional Small Groups will help you see beyond the borders of your small group and into the lives of those around you so that you can make a difference. It's filled with practical suggestions for becoming intentionally involved with your community and bringing Jesus's message and healing to a hurting world.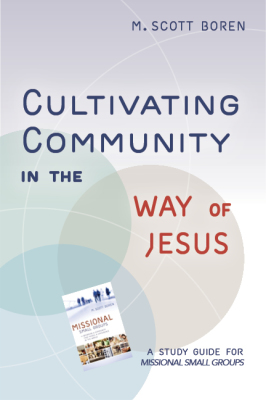 This study guide serves as a primer to help groups get started on path to being more than a nice weekly Bible study. As a companion to the book Missional Small Groups, it will set a course for your group to move beyond a good meeting and into a kind of life together that makes a difference in the lives of the group members and in the world.​

Filled with practical start-up suggestions along with creative exercises to help you develop with your own ideas, this resource will guide your journey toward participating in God's life and mission in the world. It will launch you in the way of Jesus.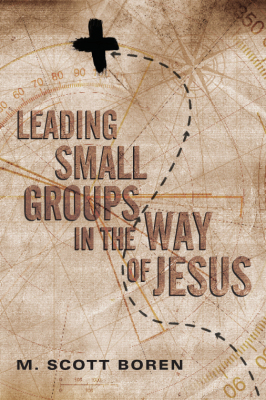 What could be more natural than a group of people sitting together, talking? What could be more contrived than a packaged curriculum, with prefab questions and notes for leaders? Such is the problem of small groups. Scott Boren has wrestled with these challenges for years, in the context of his own small-group ministries and in consultation with churches of every stripe. In this book he reminds us that any small group, no matter how it's organized, is at its heart a collection of people each walking in the way of Jesus. That means we are going somewhere―together―and that means we have a reliable guide.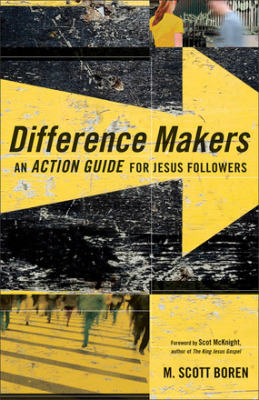 Most of us are regular people living in a broken world--a world that needs our touch, our influence, our actions. Difference Makers is not a book about Christians in the headlines. It's about you. This 40-day exploration will show how you can make a difference for God where you are right now--at your workplace, in your neighborhood, with your friends and family--just by the way you live, pray, and act in your daily life.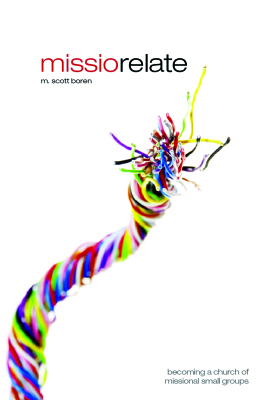 What kind of life are we aiming to produce in the small groups that we promote? MissioRelate challenges church leaders to move beyond strategies and structures and to consider the ways they can help people discover missional group life. This book will give you the tools and perspective needed to shift your groups beyond the normal Bible study and application into mission.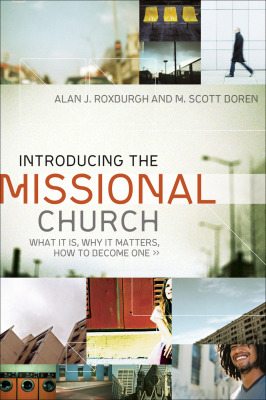 Ours is a post-Christian culture, making it necessary for church leaders to think like missionaries right here at home. In Introducing the Missional Church, two leading voices in the missional movement provide an accessible introduction, explaining how the movement developed, why it's important, and how churches can enter into a process of discoving God's mission in their local context.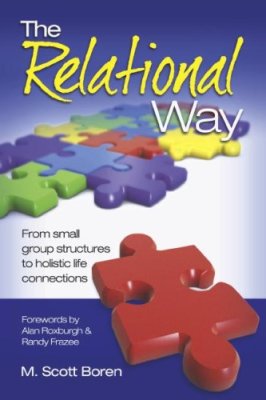 What if the point of developing groups is not to develop groups, but to live in love, in the relational way of Jesus? If we are going to go in that direction, we need to think deeply about groups and the theology that shapes our practices. That's the point of this book.